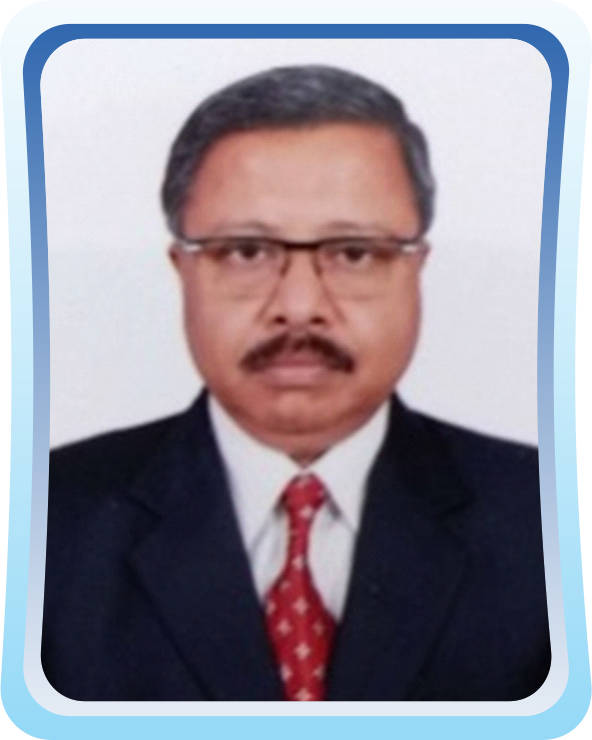 Mr. Saibal Gosh
Chief Engineer, CWC
Mr. Saibal Ghosh is presently serving in Central Water Commission as General Manager of Farakka Barrage Project, the longest Barrage in the world and responsible for overall management of Project work and its administration.

Mr. Ghosh served in different capacities for Project Planning, Layout design, Hydraulic & Structural Design of Major water resources Project pertaining to Barrages, Canals, Cross-drainage structures, Concrete, Masonry & Embankment Dams and also in investigation of Hydro –Power Projects.

He was associated with the Design of Some of the well-known Projects, e.g: Hathnikund Barrage Project on river Yamuna in Haryana, KaliSindh Dam (Rajasthan), Salma Dam(Afganisthan), Amanat Barrage (Jharkhand),Par-Tapi Narmada Link Project (India), Lohari- Nagpala & Tapovan Visnugad Hydro-Power Project (Uttarakhand ), Ujh Multipurpose Project(J&K), Kharkai Barrage & Icha dam in Jharkhand, etc.

In Engineers India Ltd, he served in construction and contract management of 3 big industrial Projects of national importance.